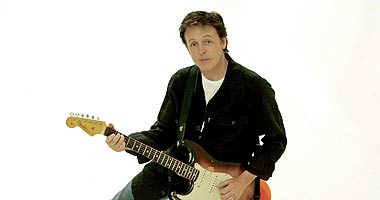 Date de sortie:
Europe: 4 juin
U.S.A: 5 juin
Japon: 13 juin
Nombre de titres:
12 + 1 titre caché
Version Japonaise:
1 titre bonus
Producteur:
David Kahne (et peut etre Jeff Lynne sur certains titres)
Tracklist:
1. Dance Tonight (Video promo)
2. Ever Present Past (1er single et 1er clip)
3. See Your Sunshine
4. Only Mama Knows
5. You Tell Me
6. Mister Bellamy
7. Gratitude
8. Vintage Clothes
9. That Was Me
10. Feet in the crowd
11. House of Wax
12. End of the End
1er Single:
"Ever Present Past"
Clip réalisé par Michel Gondry avec Natalie Portman...

16 morceaux ont été choisis pour l'album et les singles
C'est les employés de M.P.L qui ont selectionnés les morceaux, suite à une écoute en avant première, des titres fraichement enregistrés.
Ep pour faire encore plus plaisir à mes membres voila un aperçu de :

cliquez sur : http://www.andregardner.com/audio/EverPresentPastClip.mp3